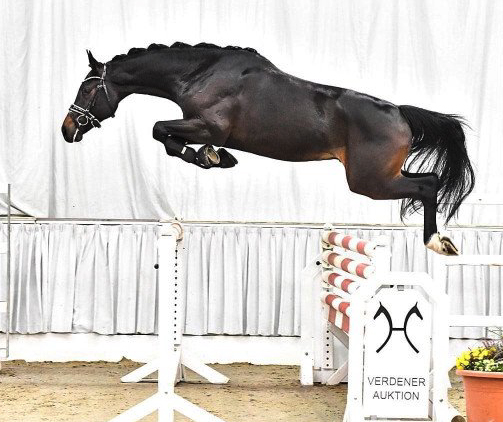 A debate has been gathering steam in European breeding over the past couple of decades, on the topic Do we still need Thoroughbred blood?
Christopher Hector, Australian publisher of The Horse Magazine, just published an article by Dr. Ludwig Christmann, recently retired from the Hanoverian Verband, that goes into a lot of depth on the topic.
"At present, the main complaint in sport horse breeding is that the number of mares bred to Thoroughbred stallions continues to decline. At the beginning of March in Verden, at an open round-table discussion on the issue of breeding event horses, Ulrich Hahne, breeding director of the Hannoveraner Verband, shared that, in 2021, only 39 foals by Thoroughbred stallions were registered for the Hannoveraner Verband.

This raises the question: Is this a real problem with regard to the quality of our horses or is the use of Thoroughbred stallions actually no longer necessary?"

—Dr. Christmann
The article traces the historical use of Thoroughbred blood in developing the modern German breeds. In 1839, for example, six out of the nine stallions at Celle's stud Otersen were Thoroughbreds, and they covered 80% of the mares. But "the use of Thoroughbred stallions decreased from 11.8 per cent to 3.3 percent in the period from 1992 to 2006."
But a refining sire doesn't necessarily need Thoroughbred blood in the near generations.
"Arnaud Evain describes the situation in France: 'Today there are sport horses that do not have a Thoroughbred ancestor in the first three generations, but they still have a lot of blood.' In most stallions and mares, some Thoroughbred percentage is anchored in the back of the pedigrees and many positive characteristics of the blood horse have been preserved.
"So there are definitely Hannoveraner, Holstein and Oldenburg stallions as well as stallions from other Warmblood populations that can be used as refining sires."
The article also looks at the percentage of Thoroughbred blood in the top 100 horses in the FEI World Rankings in both dressage and showjumping – interestingly, not as much as you might think.
The full article is definitely worth a read if you are interested in Thoroughbreds, track international breeding trends, wonder about the use of Thoroughbreds in your own program, or are interested in the historical development of the warmblood breeds.