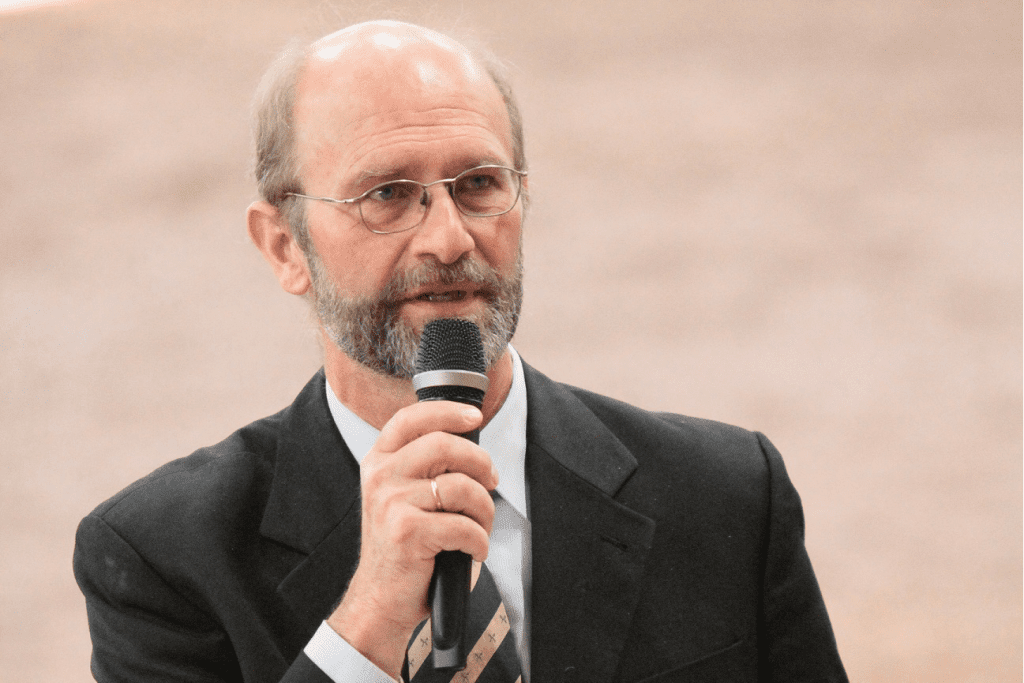 The D line in Hanoverian breeding is one of the most influential. Dr. Ludwig Christmann discusses the D line on the most recent podcast from the American Hanoverian Society. Dr. Christmann is the former director of international affairs, development and education of the Hanoverian Verband, and a well-respected bloodline expert around the world.
The D line is one of four foundation bloodlines on the Hanoverian, founded by a Thoroughbred, Devil's Own xx, who stood at the Celle State Stud from 1894 to 1906. The most famous of that line is the dressage stallion Donnerhall, but there were important D-line stallions well before that. Dr. Christmann discusses Donnerhall's breeding and influence in some detail, but also talks about the influential D-line horses who came before him, including the successful D-line jumping sires.
Dr. Christmann explains why the D line is still important, and what Donnerhall and his offspring have to offer today. The foal auctions are hugely important money-makers today, and he points out that D-line foals may not show well against the very flashy foals at auctions today. He advises breeders to keep breeding to D-line stallions for their longer-term qualities. They may not be "flashy superstars as foals" – and yet "later on they are very trainable, with a talent for collection and Grand Prix."
Dr. Christmann talks about the D-line stallions that were and are influential in North America, shares with us his opinions about the D-line stallions to watch today, and what bloodlines cross well with the D line.
Below are a few of the D-line stallions available on WarmbloodStallionsNA.com.
Listen to this and other American Hanoverian Society podcasts here.